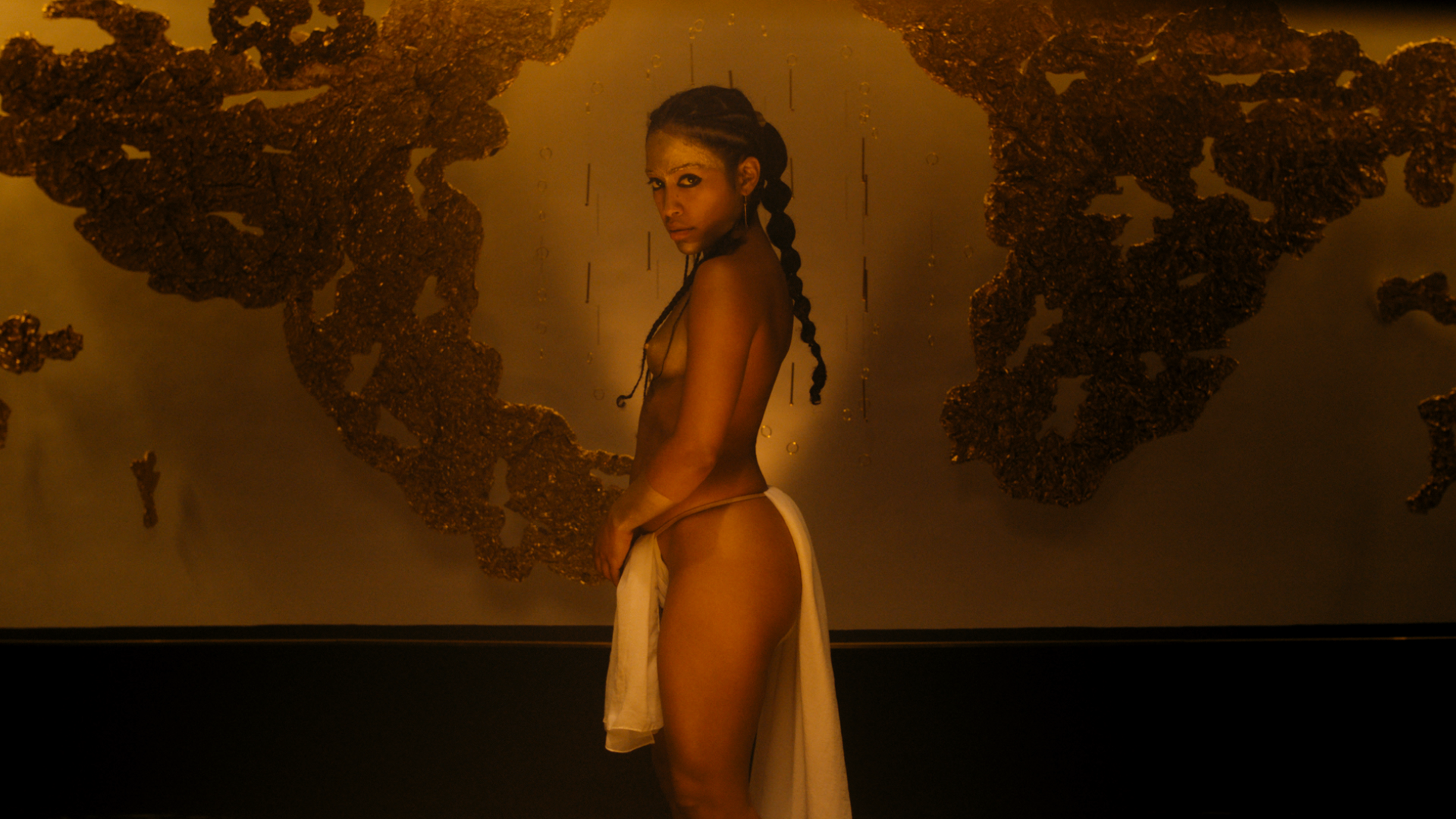 "GOTOPO has given us a science fiction story not unlike those of N. K. Jemisin."
— Queen City Sounds.
Gotopo is a multi-talented singer, composer, producer, and provocative performer who sees the future in her South American past. She's skilled in folkloric stringed instruments and writes techno-inspired jams that reveal an Afro-indigenous legacy.
Gotopo was born in Caracas, Venezuela, and began her musical training in the town of Barquisimeto, home of a renowned musical conservatory. As a child, she trained with the youth orchestra system El Sistema, the influential program which produced Los Angeles Philharmonic conductor Gustavo Dudamel. Only recently, Gotopo moved to Berlin, where she has gone from street busking to curating and participating in cutting edgemusic events at the prestigious Humboldt Forum. But, true to her ancestral futurist self, she's intently focused on blurring the line between classical and club music, academic and pop culture.
Gotopo introduced her musical project with her first single "Malembe," which followed her search for her Afro-indigenous roots. "One step forward and one step back," she sings over a stark electro-beat, embellished with fuzzy guitars and synths. "I have a hundred years of grief in my soul," she chants. The song is derived from an Afro-Venezuelan hymn intended for slaves to give a spiritual farewell to their relatives who died at the hands of the enslaver.


Gotopo's upcoming EP 'Sacudete' stakes the middle ground, reinventing folkloric music and practice and fusing it with the electronic sizzle of the vibrant club scene in Berlin. Thriving off the energy of "positive feminism," a panoply of thriving bass lines, and songs that feel spiritual and sexy at once, her new tracks have the feel of a different kind of revolution. "Berlin is particularly innovative in so many ways, fearlessly trying to break so many creative barriers," she said. The new EP is a collaboration with latin-Grammy-awarded producer Don Elektron (a/k/a Ulises Lozano).